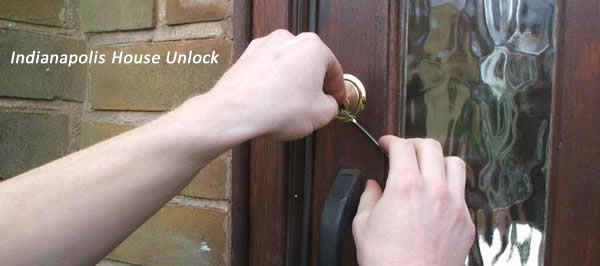 Getting locked out of your house is a pain, especially if you're in Indianapolis during winter. No one should have to be stranded outside in the cold for hours simply because they were locked out of their own home. If you find yourself without your house key, call Locksmith Indy for a reliable and affordable Indianapolis house unlock service & lock pick service today.
A Reliable Indianapolis House Unlock Service
With some lockpick services, you may have to wait for over an hour before a technician arrives to let you into your home. At Locksmith Indianapolis, we have a well-trained, experienced dispatch service using the latest technology to determine which of our technicians is closest to your location. This ensures you will have a trustworthy and efficient Indianapolis house unlock service & lock pick service professional at your home as quickly as possible, allowing you to spend the minimum amount of time waiting to enter your home again.
Locksmith Indianapolis:
Your Best Choice for Indianapolis Lock Pick Service 317-434-3019
Picking a lock is not a simple business, not matter what Hollywood has led you to believe. Real Indianapolis house unlock service & lock pick service technicians use specialized tools and practiced methods to get you back in your house without compromising your or your home's safety. A high quality Indianapolis lock pick service will take measures to open your door without doing any damage to the lock, the door, or the doorframe.
At Locksmith Indianapolis, we offer a security service many other lock pick companies may not provide: a home security assessment. Not only will we let you into your house without weakening your home's security measures, but we will also inspect your home and alert you to vulnerable areas in need of attention. Feel free to call us for Indianapolis house unlock whenever you are locked out of your house, or if you are unsure of the safety of your home. No matter the job, our technicians will gladly complete it for you in a timely and effective manner. Call 317-434-3019 for emergency house unlocking service in Indianapolis, IN.